Gene editing, DNA sequencing, debates about data. Few areas of science make as many headlines as our understanding of genetics. CHAT with scientists in Subject Knowledge Zone about these advances tonight between 8pm-9pm.
"I'm interested to hear the routes you each took into your current career? My pupils definitely don't appreciate the wide range of opportunities that studying sciences can provide"
Teacher in CHAT
Your colleagues are welcome to join you. Whether you've got ten minutes or the whole hour free, pop in for a chat with six researchers looking into what makes you, you, including:


Reka Nagy
Geneticist in industry
"My favourite misconception about genes? I have several! That "genetically modified organisms (GMOs) are universally bad for you." This is very untrue. Humans have been genetically modifying (selectively breeding) plants and animals for thousands of years…"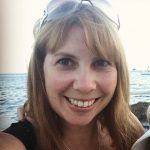 Francesca Gale
Education Development Lead at Wellcome Genome Campus
"The first human genome took 13 years to sequence, it now takes just minutes to generate genome data. This shift in technology means that it is now possible to undertake really big projects. Just recently it was announced that all complex living species in the UK are going to have their genome sequenced – that's about 66,000 species…"

Also online tonight: Rebecca, Emma, Eugene, Max and Nikolai.
Log in to the CHAT using your I'm a Scientist account. Your colleagues new to the site can use their social media account to get started.
ASK Section: Get answers to your questions any time
Q: How as science teachers can we make the complicated world of particle physics accessible to our students?
Can't make this week's CHAT? Use the ASK section at times that suit you to post questions to scientists.
Feel free to ask about whatever you like, whenever you like.
Free resources: yourgenome
yourgenome is a set of resources produced by the Public Engagement team at the Wellcome Genome Campus. The resources include:
Find more resources on the Genetics resource page.