'Jumping genes', the ethics of CRISPR, DNA sequencing in class(!)… last week's Subject Knowledge Zone CHAT covered some fascinating areas of genetics.
Join tonight's discussion for teachers and geneticists between 8-9pm:
Francesca: What are people's thoughts on the use of CRISPR to edit the twins in China?

Reka: Scientifically it's super cool, ethically it's super not cool. There have been few details about it, and the scientist who did it has been AWOL for some months…Read highlights from previous CHATs
Whether you've got ten minutes or the whole hour free, pop in for a chat with six researchers delving into DNA, including: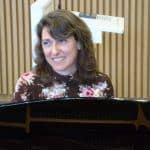 Alena Pance
Senior scientist at Wellcome Sanger Institute
"In this age of genetics, we have access to great data about the malaria parasite, but assessing the host cells is a bit more difficult. This is because the malaria parasites invade red blood cells and as these do not have a nucleus, we don't have the 'genetic handle' to understand and manipulate them. So, my solution is to use stem cells…."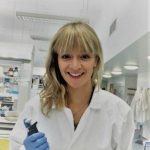 Rebecca Shaw
Research Technician, University of Aberdeen
"I've been working on looking at the genes involved in the development of eyes and also looking at what genes are involved when things go wrong. My favourite misconception is that my friends think I make hybrid animals in my lab or that my work is similar to Jurassic Park…"

Also online tonight: Emma, Eddie, Reka and Francesa.
Log in to the CHAT using your existing I'm a Scientist account or a social media account. Invite your colleagues interested in genetics to join you:
ASK Section: Get answers to your questions any time
Q: How as science teachers can we make the complicated world of particle physics accessible to our students?
Can't make this week's CHAT? Use the ASK section at times that suit you to post questions to scientists.
Feel free to ask about whatever you like, whenever you like.
Free resources: yourgenome
yourgenome is a set of resources produced by the Public Engagement team at the Wellcome Genome Campus. The resources include:
Find more resources on the Genetics resource page.