Searching for Schrödinger's cat? Getting tangled in entanglement? Uncertain about Heisenberg's uncertainty principle (or maybe not)?
Join tonight's discussion for teachers and physicists between 8-9pm to question the weirdness of the quantum world:
Whether you've got ten minutes or the whole hour free, pop in for a chat with the researchers online, including: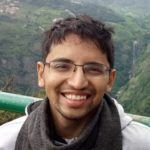 Harikesh Ranganath
University of Strathclyde
---
The most exciting thing that's happened this year:
Google's Quantum Computer.
The scientists at google have successfully built a "computer" that operates on quantum principles. Such a computer is firstly an engineering marvel, and also a proof of principle that Quantum Mechanics works even on such scales. This computer will be used to test out quantum algorithms and perhaps see application in modelling chaotic systems such as weather models.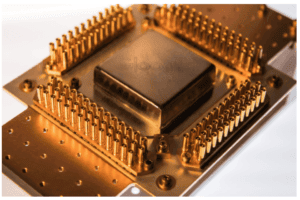 My latest work:
I work on a Quantum Gas Microscope. This is essentially a camera with resolution enough to see individual atoms (with a few tricks). We use high intensity lasers to trap Potassium atoms in a vacuum. We then shake them with Raman lasers to make them emit light and we take a picture! Below is what a typical picture looks like (each bright spot is a single atom of Potassium!).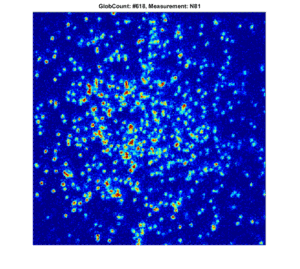 My favourite science misconception:
Quantum Physics is pretty crazy. It's perhaps the most insane thing we have learnt about nature.
However, quantum physics (and particularly "Quantum Entanglement") is often misunderstood to mean something like "Everything is connected" or other new age spiritualistic interpretations. There are even well read books, expensive seminars which talk about "Quantum Healing" which of course has nothing quantum about it at all.
In fact, quantum physics is a lot cooler than such spiritualistic interpretations! I always love to talk about it!
Log in to the CHAT using your existing I'm a Scientist account or a social media account. Invite your colleagues interested in physics to join you:
ASK Section: Get answers to your questions any time
Q: What do you see as the potential real world uses of quantum computing? What difference would it make to students' lives, for example?
Can't make this week's CHAT? Use the ASK section at times that suit you to post questions to scientists.
Great for refreshing your science knowledge, especially if you're teaching out of specialism.
Free resources: CHAT transcripts for other science topics