Ready to refresh your understanding of DNA? Intrigued by jumping genes, CRISPR or the ethics of genetics research and data?
CHAT: Join tonight's discussion
Log in for a chat with geneticists and other teachers between 8-9pm.
ASK: Get answers to your science questions anytime
Can't make today's CHAT? Use the ASK section to post questions to scientists. Great for refreshing areas of your science knowledge, especially if you're teaching out of specialism.
Q: Does anyone know much about stem cell use in therapeutic cloning? One of my students was asking how a group of stem cells can be cultured to differentiate into one specific cell type over another. How do scientists control what the cells will become?
Featured scientists in tonight's Genetics chat
Whether you've got ten minutes or the whole hour free, pop in for a chat with the scientists online, including: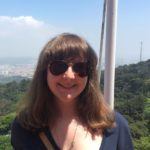 Fern Johnson
Bioinformatician – NHS Greater Manchester
---
My favourite science misconception:
People often talk about having a gene 'for' a certain disease. For example, when Angelina Jolie announced that she had had a mastectomy to reduce her risk of breast cancer following BRCA genetic testing, many people with a family history of breast cancer began asking whether they might have the 'BRCA gene' or the 'gene for breast cancer'… I can't blame anyone for having these misconceptions when genes tend to be named after diseases associated with them – BRCA is short for 'breast cancer' after all. Find out more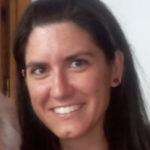 Vanesa Alvarez
University of Dundee
---
My latest work:
When we think about DNA replication, a double helix being duplicated comes to our minds. We always forget about the replication of the whole set of proteins that interacts with the DNA molecule. They have to be duplicated, too, and preserved in the same position they occupied in the mother DNA molecule. My current project is the study of how these proteins are conserved along the cell cycles. Find out more
Log in to the CHAT using your existing I'm a Scientist account or a social media account. Invite your colleagues interested in genetics to join you:
Free resources: yourgenome
yourgenome is a set of resources produced by the Public Engagement team at the Wellcome Genome Campus. The resources include:
Find more resources on the Genetics resource page