Profile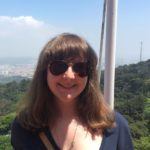 Fern Johnson
My CV
Current Job

Trainee Clinical Scientist in Bioinformatics (Genomics)

Employer

I work in the Bioinformatics Group in the Genetics Diagnostic Laboratory, which is part of the Manchester Genetic Medicine Center (MGMC) in St Mary's Hospital, in Manchester.  It is part of the Manchester University Hospitals NHS Foundation Trust.  In the future centre will become the genomics hub for the whole of the North West of England, and work with other hospitals in Liverpool, Lancashire, as well as the specialist cancer hospital The Christie.  As well as providing a genetics testing service for patients, the lab also works closely with researchers from the University of Manchester.  The lab also played an important role in the 100,000 genomes project, which aimed to sequence all the genes in nearly 100,000 people.  All the participants had either a rare genetic disease, a cancer, or rare infections.

These are some of the types of inherited disease the lab offers testing for:

Cardiovascular (heart diseases)
Ophthalmic (eye diseases)
Metabolic disorders
Learning difficulties
Cancer
Rare diseases

The lab also provides testing to current cancer patients and tests the genes in tumours.  Cancer is caused by genes losing their ability to stop mutations happening, tumours have lots of mutations.  Depending on the mutations in a tumour, we can now recommend specific treatments that will be effective against that cancer.
The most exciting thing that's happened this year in my research area:

It's not ready just yet, but I'm very excited about whole genomic sequencing coming into use in the clinic.  At the moment, the tests that are used look at single genes, panels of genes that are involved with a particular disease type, or the exome.  In the genome, the exome is the part that has protein-coding genes.  Usually these are what we're more interested in in terms of disease, as normally we would expect a variant in a gene to potentially alter the protein product, causing the a disease – cystic fibrosis is a typical example of this.  Looking at the whole exome can be useful if a clinical geneticist (a medical doctor specialising in genetics) isn't sure which genes or groups of genes are associated with a patient's condition.  However the genome is complex and the DNA that isn't protein-coding isn't just 'junk' as previously thought, but can have nuanced roles in controlling the expression of protein coding genes.  It's possible that a variant in a non-coding region can 'switch off' a protein coding gene, making a perfectly normal gene stop making any protein at all, causing a disease.  Whole genome sequencing will look for disease causing variants in the whole genome, helping to find rare disease causing variants.  Ultimately this will give more patients an answer or the cause of their condition, and perhaps ways to manage or treat it.  In terms of my specialism, bioinformatics, whole genome sequencing presents an exciting challenge due to the vast amount of data that needs to be handled.  Clinical whole genome sequencing is due to begin in April next year, and the NHS will be the first National Health Service to offer this.

My latest work:

Clinical scientists are usually involved in introducing new tests or improving the genetic testing service, but I'm particularly excited about a project I will be starting next year.  As part of my training program I also complete an MSc part time, which includes a work based research project.  I'll be designing an analysis pipeline for a new testing service.  Rather than looking for variants in genes, I'll be looking at microsatellite instability.  In the genome, microsatellites are short, repeating sequences – like AGAGAGAGAGAG.  The number of repeats should be the same in every cell, though sometime mistakes in DNA replication can result in the microsatellite growing or shrinking in replication, so it's not the same in all cells – this is called microsatellite instability and can be seen in cancerous tumours with faulty mismatch repair proteins, which normally guard against mistakes in DNA replication.  In colorectal cancers, whether a tumour has stable or unstable microsatellites can determine how well some chemotherapy will work.  At the moment we look at gene variants in colorectal tumours through next generation sequencing, but microsatellite testing is a separate test.  If we could run both tests at the same time, it will help get the results out quicker, so that a patient's doctors can make faster decisions about their treatment.

My favourite misconception about my area of science:

People often talk about having a gene 'for' a certain disease.  For example, when Angelina Jolie announced that she had had a mastectomy to reduce her risk of breast cancer following BRCA genetic testing, many people with a family history of breast cancer began asking whether they might have the 'BRCA gene' or the 'gene for breast cancer'.  Really there are two genes, BRCA1 and BRCA2, and everyone has two copies of each.  They place an important role in stopping mistakes in DNA replication leading cancer, so if one of them is faulty, a person's risk of cancer is increased.  I can't blame anyone for having these misconceptions when genes tend to be named after diseases associated with them – BRCA is short for breast cancer after all.

My profile link:
https://ias.im/u.219999
---